GIST and follicular lymphoma in a rare association – unusual intestinal occlusion case-report
José Pinto

Hospital de Braga

http://orcid.org/0000-0003-1890-4035

Ana Ribeiro

Hospital de Braga

Teresa Carneiro

Hospital de Braga

Dina Luis

Hospital de Braga

António Gomes

Hospital de Braga
Abstract
GISTs are stromal tumors considered to be sporadic. However, more and more studies describe association between these cancer and other tumors. The association of GIST to lymphomas is particularly rare because the molecular pathway in their development has nothing in common. The authors review the issue and report a case of GIST and follicular-lymphoma association based from a clinical history of a man, 79 years old, subjected to laparotomy in March 2013 because of an intra-abdominal mass of unknown etiology that was causing sub-occlusion, with ongoing worsening pain and abdominal discomfort. The histology of the resected tumor mass documented the presence of an association of a high-risk GIST with a follicular lymphoma. GISTs are rare and have sporadic associations to other cancers. This poorly understood connection can hide diagnostic surprises, you should never forget when we address this type of tumor. Therefore GIST's patients are the clear example that all patients should be well studied preoperatively and followed cautiously postoperatively.
Downloads
Download data is not yet available.
References
1. Hechtman JF, DeMatteo R, Nafa K, et al. Additional Primary Malignancies in Patients with Gastrointestinal Stromal Tumor (GIST): A Clinicopathologic Study of 260 Patients with Molecular Analysis and Review of the Literature. Ann Surg Oncol. 2015; 22(8):2633-9
2. Murphy JD, Ma GL, Baumgartner JM, et al. Increased risk of additional cancers among patients with gastrointestinal stromal tumors: A population-based study. Cancer. 2015;121(17):2960-7
3. Karanikas M, Machairiotis N, Zarogoulidis P, et al. Non-Hodgkin lymphoma and GIST: molecular pathways and clinical expressions. Onco Targets Ther. 2012; 5:433-8
4. Zinner MJ, Ashley SW, Maingot's abdominal operations – 11th ed, pp 621-622
5. National Comprehensive Cancer Network, Soft Tissue Sarcoma – v2.2106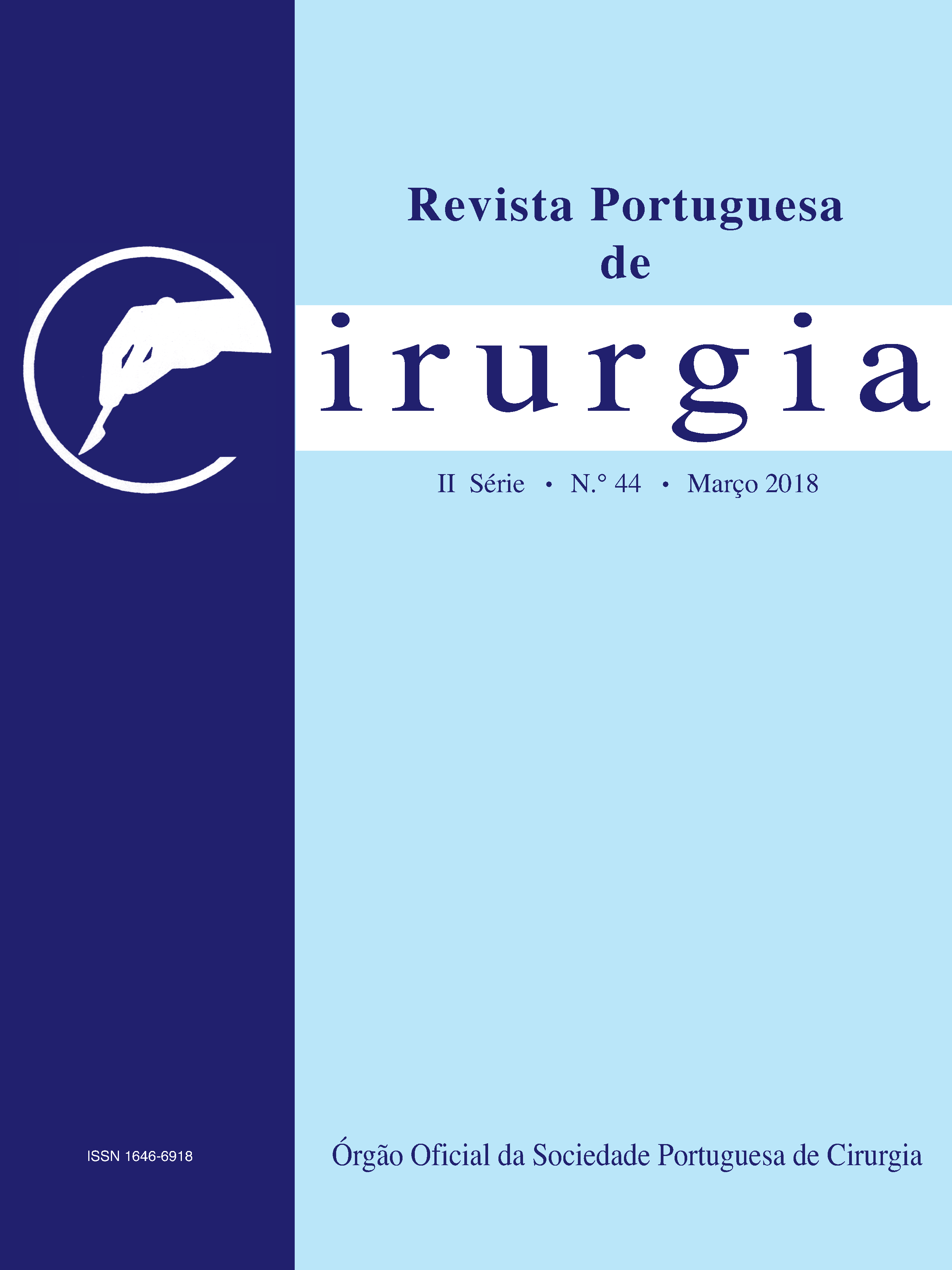 How to Cite
PINTO, José et al. GIST and follicular lymphoma in a rare association – unusual intestinal occlusion case-report.
Revista Portuguesa de Cirurgia
, [S.l.], n. 44, p. 7 - 12, sep. 2018. ISSN 2183-1165. Available at: <
https://revista.spcir.com/index.php/spcir/article/view/593
>. Date accessed: 09 dec. 2023.