SELECTIVE EMBOLIZATION OF SUPERIOR RECTAL ARTERIES
Borja L. PRADA

SERGAS – Complexo Hospitalario Universitario de Santiago – Cirurxía Xeral e do Aparello Dixestivo

Luis PRIETO

SERGAS – Complexo Hospitalario Universitario de Santiago – Cirurxía Xeral e do Aparello Dixestivo

Jesús PAREDES

SERGAS – Complexo Hospitalario Universitario de Santiago – Cirurxía Xeral e do Aparello Dixestivo

Estefanía FERNÁNDEZ

SERGAS – Complexo Hospitalario Universitario de Santiago – Cirurxía Xeral e do Aparello Dixestivo

Manuel BUSTAMANTE

SERGAS – Complexo Hospitalario Universitario de Santiago – Cirurxía Xeral e do Aparello Dixestivo
Abstract
We present the case of a 65-year-old man who initiated an episode of acute hemorrhoidal disease, rectal bleeding, anemia and hypovolemic shock, 24 hours after an elective cardiac ablation procedure. After clinical stabilization of the patient, a selective embolization of the superior rectal arteries is performed. The images obtained during the embolization procedure are shown here.
Through an arteriography of the inferior mesenteric artery (Fig. 1), the superior rectal arteries are identified (Fig. 2). After selective embolization with metallic coils, it is made a new contrast administration, visualizing the coils correctly placed and the absence of contrast passage to the distal branches of the superior rectal arteries (Fig. 3).
After the procedure, anticoagulation was restored within 24 hours, with no further bleeding episodes and with resolution of the hemorrhoidal disease after 3-month follow-up.
Downloads
Download data is not yet available.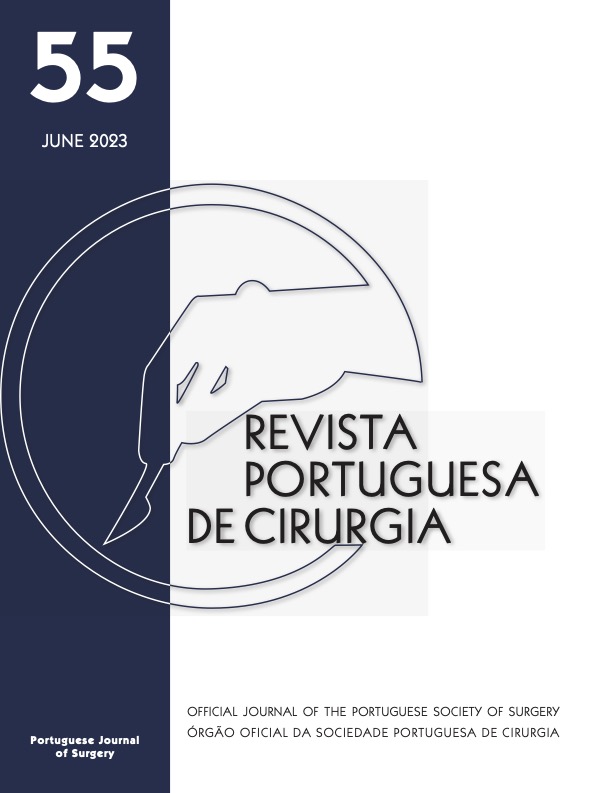 Section
Images for Surgeons