Denture Foreign Bodies Impacted in the Thoracic Esophagus. A systematic review
Mehdi Khalfallah

Department of surgery "B". Charles Nicolle hospital. Tunis. Tunisia

Ibtissem Bouasker

Department of surgery "B". Charles Nicolle hospital. Tunis. Tunisia

Abe Fingerhut

European Association of Endoscopic Surgery, Poissy, France

Chadli Dziri

Department of surgery "B". Charles Nicolle hospital. Tunis. Tunisia
Abstract
Foreign bodies impacted in the esophagus are frequently encountered in children, often related to insertion of objects into their mouths while playing. In the adult, and in particularly in the elderly, the most common foreign body is dentures (1), usually attributed to a gradual loss of sensitivity and poor control of the laryngopharynx. The ingestion of a removable partial denture, as well as its impaction into the thoracic esophagus, however, is uncommon.
This systematic review aimed to report the appropriate management of impacted removable partial denture in the thoracic esophagus.
Key words: esophagus, foreign body, perforation, endoscope, surgery, denture 
Downloads
Download data is not yet available.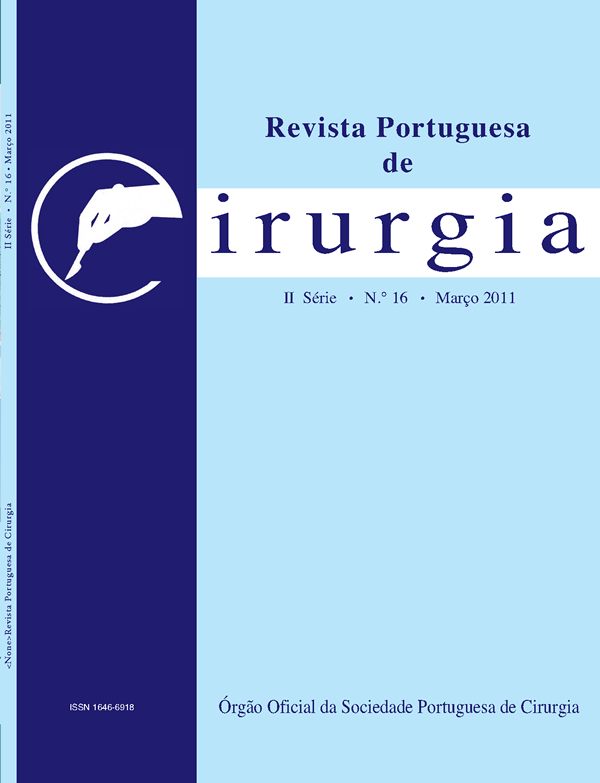 How to Cite
KHALFALLAH, Mehdi et al. Denture Foreign Bodies Impacted in the Thoracic Esophagus. A systematic review.
Revista Portuguesa de Cirurgia
, [S.l.], n. 16, p. 13-19, mar. 2011. ISSN 2183-1165. Available at: <
https://revista.spcir.com/index.php/spcir/article/view/105
>. Date accessed: 30 nov. 2023.